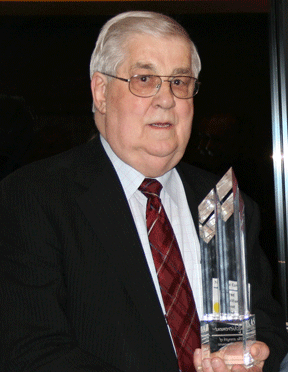 KASA honored Dr. Fred Williams with a Lifetime Achievement Award for his 54 years of service to public education. Dr. Williams, only the second person to receive this award, was honored during a special recognition ceremony on February 4.
The Lifetime Achievement Award recognizes leaders in the field of educational administration whose professional lives have been characterized by extraordinary commitment, excellence, leadership, capacity, generosity and service. The award recipient is selected by the association's board of directors.
Dr. Williams' education career spans 54 years in public elementary and secondary education. Having begun his tenure as an eighth grade teacher and later director of pupil personnel, he was named superintendent for Grant County and then Ft. Thomas Ind. Schools. In addition, he served the Kentucky Department of Education in numerous roles and was named the Kentucky Association of School Administrators' first executive secretary in 1970.